Mum's Vege Bake
This is one of those recipes that you can make to use up vegetables in the fridge and to fill up those hungry tummies.
Prep time: 90 minutes
Servings: 6-8
---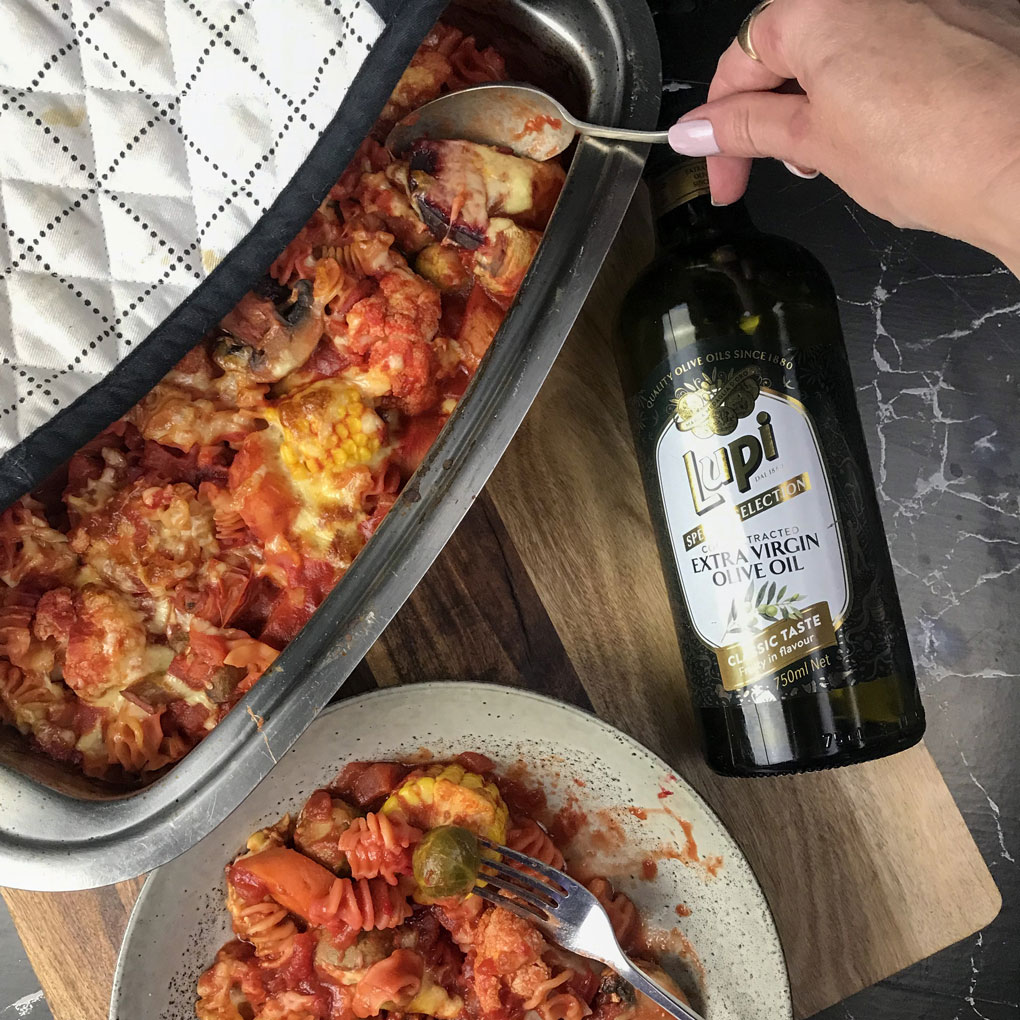 1/2 Broccoli Head
1/2 Cauliflower Head
2 Beetroots
3 Carrots
8 Brussel Sprouts
4 Mushrooms
2 cups Pasta
800g Tinned Tomatoes
2 Tbsp Italian Herbs
2 Tbsp Vegetable Stock Powder
1 1/2 cups Water
1/2 cup Lupi Extra Virgin Olive Oil Special Selection Classic Taste
1/2 cup Tasty Cheese, grated
NOTE: Use whatever vegetables your family like to eat. Even the floppy ones in the fridge!